Ron Miller, Ph.D. is Vice President of Research.

Ron has primary responsibility for UAI's policy research practice. He has co-directed all of UAI's community studies including Atlanta, Baltimore, Cincinnati, Denver, New York, Phoenix, Pittsburgh and San Diego. He has also directed field surveys of park user characteristics and preferences for UAI.
Prior to joining UAI, Ron was an associate professor of sociology in Brooklyn College, teaching at the college for twenty-five years prior to his "early" retirement. He received his B.A. degree from Brooklyn College, in 1963, his M.A. in history from the University of Michigan in 1964, and his Ph.D. in sociology from New York University in 1971. He is a member of Phi Beta Kappa.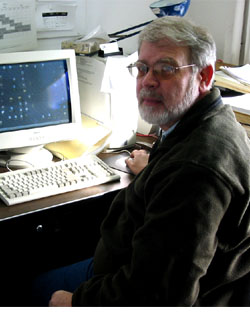 Prior to teaching at Brooklyn College, Ron had a joint assistant professor appointment in the School of Medicine and the Department of Sociology at the University of Missouri, Columbia; in Missouri, he served as co-director of the Columbia, Missouri Health Survey.

Currently, in addition to his role as research director of UAI, Ron also serves as Associate Director of the Mandell L. Berman North American Jewish Databank at the University of Connecticut (www.jewishdatabank.org), where he has responsibility for maintaining the data integrity of data files for approximately 100 Jewish community studies in the United States, as well as several national Jewish population studies. With UAI Partner, Cory Lebson, he is responsible for the overall accessibility and utility of the Data Bank's web site.