We are proud of our continued dedication to the needs of our clients over the past 22 years, and look forward to helping organizations and communities to do better.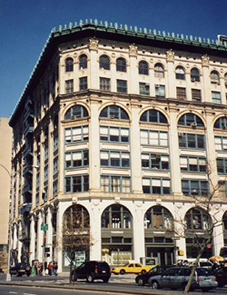 Ukeles Associates, Inc. (UAI) became incorporated in August, 1987 with offices in the Cable Building, an elegant and lively turn of the century building on the edge of fashionable SoHo in the heart of New York City. UAI remained in the Cable Building through 2005.
Early Milestones
1988 UAI completes the Prospect Park User Study and Maintenance Management Plan, our first large-scale Parks and Recreation project. Providing important information on park usage and creating a comprehensive plan for maintenance operations, UAI safeguards the long-term success of this popular urban park.
1988 Ron Miller joins UAI, to establish our Policy Research Program.
1989 UAI is invited to Bridgeport, Connecticut, a city on the verge of bankruptcy, to help streamline the city government. Operating out of a site office in Bridgeport, and working with teams of local loaned executives, UAI completely revamps the structure of the municipal operations for the City of Bridgeport, saving the city from financial crisis and laying the groundwork for a new city charter.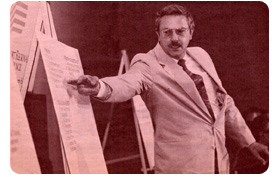 1990 UAI completes our first Population Study: Detroit Jewish Population Study, providing critical data for the Detroit Jewish community. We then focus our attention on helping community leadership prepare a strategic plan for Detroit's Federation.
1990 UAI expands nationally, working closely with the City Council of the city of Berkeley, California to create a comprehensive vision and management plan.
1993 UAI further expands our national client base, creating a Strategic Plan for the Jewish Federation of Palm Beach, Florida.
1995 UAI President, Jack Ukeles, travels to Argentina to conduct a series of lectures on Public Management, providing young professionals with needed training and skills.
2000 UAI significantly expands our involvement in the international arena. The American Jewish Joint Distribution Committee, a premier international relief and development organization, invites Jack Ukeles to advise the CEO on strategic planning and organizational development.